PCB Assembly & Turnkey Electronic Contract Manufacturing
Our sister company, TJM Electronics, is a leading Electronic Contract Manufacturer specializing in PCB Assembly, Cable Assembly, Box Builds, Product Development, Prototyping, Final Assembly, and Testing.

PCB Assembly
Modern automation allows TJM Electronics to meet the most rigorous and specialized PCB assembly requirements for industries such as Aerospace & Defense, Medical, Industrial, LED lighting, and Non-commodity consumer electronic products.
Understanding the demanding needs of Aerospace & Defense, TJM Electronics produces printed circuit board assemblies to withstand harsh conditions imposed by extreme temperatures, moisture, shock/vibration, mechanical abuse, or any other hazardous conditions that can cause a defect in the finalized product.
TJM Electronics' PCB assemblies are known for advanced functionality and long-lasting reliability. Latest-generation machines provide the speed, accuracy, and flexibility to process virtually any printed circuit assembly project accurately and on time.
For more on TJM Electronics' PCB assembly capabilities, visit their website at tjmelectronics.com/pcb-assembly/.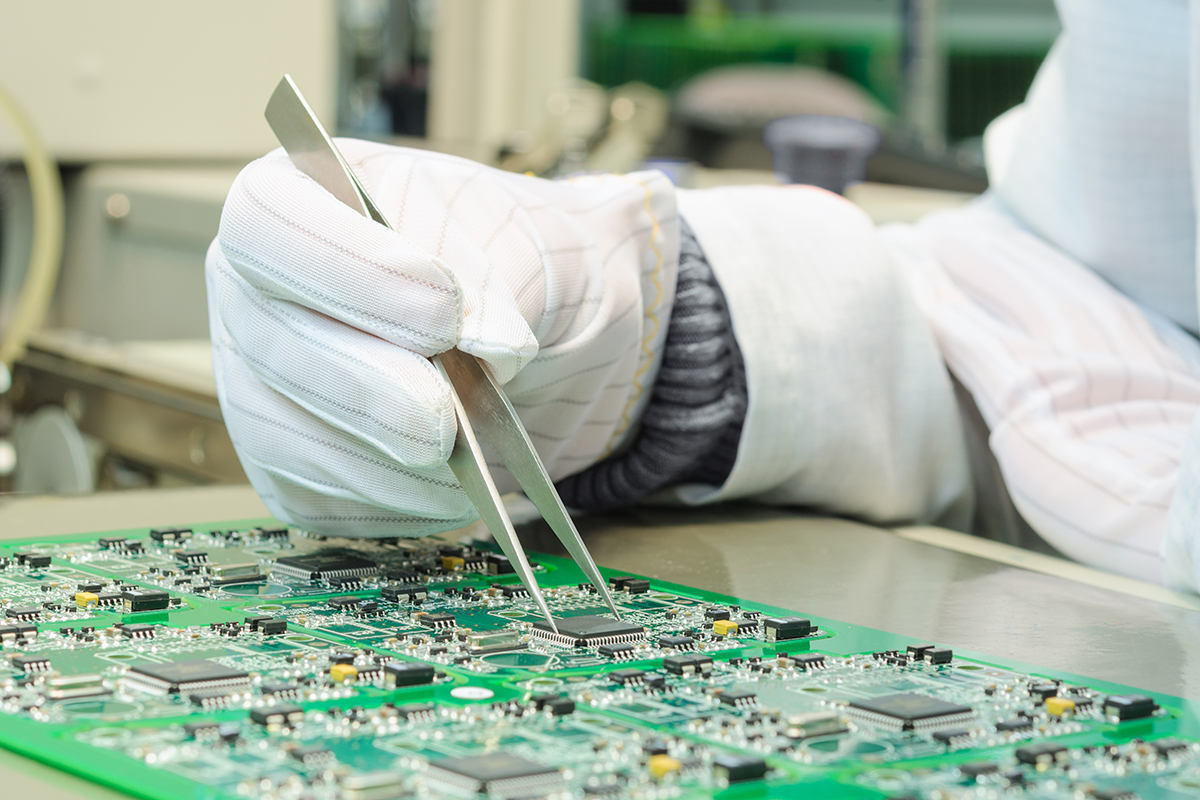 Electro-Mechanical Assembly
TJM Electronics is an AS9100D certified facility specializing in electro-mechanical assembly, utilizing electrical and mechanical components to perform specific functions. Offering cable harness assembly and box build assembly, TJM can provide a complete package under one roof for maximum efficiency and effective communication.
TJM Electronics offers full system integration in box build enclosures. This includes installing PCBA's, AC & DC power units, digital interface, audio/video, insulation displacement, and other complex electrical systems, as well as routing cable and wire harness assemblies into a single box build enclosure. They will work with you to get your specific requirements to create a tailor-made box build that includes all crucial components.
Equipped with state-of-the-art automated machines and a team of assembly experts, TJM Electronics will ensure ample performance in your electro-mechanical projects. Whether cable/wire harness assembly or full enclosure integration, you can trust that TJM will deliver a high-quality outcome for your project.
Product Development & Prototyping
At ThermOmegaTech, our industrial and mechanical design engineers can create custom design packages for your ideas.
Offering full turnkey solutions, TJM works with ThermOmegaTech to provide services to assemble your project from start to finish with only one point of contact throughout the process. AS9100D certified, ThermOmegaTech is highly reputable and has the necessary equipment and qualified personnel to ensure high quality and valuable services that go hand-in-hand with TJM Electronics.
Industrial Design
Collaborating with ThermOmegaTech's professional industrial designers, TJM has the resources and ability to bring your vision to life.
All under one roof, TJM works with ThermOmegaTech to explore design concepts through modeling and renderings, accounting for functional benefits and manufacturability approaches based on design constraints, finished off with mockups of a proposed design to scale for final review.
Mechanical Design 
Equipped with 3D CAD (Computer-Aided Design) modeling software, ThermOmegaTech's mechanical design engineers work with TJM electronics specialists to refine part assemblies and optimize designs for functionality and manufacturability.
We also provide FEA (Finite Element Analysis) for structural, vibrational, and thermal designs incorporating GD&T (Geometric Dimensioning and Tolerancing) with manufacturing in mind.
Prototyping 
Whether you are looking to test the performance of an idea or evaluate room for product improvement, TJM Electronics and ThermOmegaTech can create an accurate and functional prototype representation of your PCBA and final product design.
For more on TJM Electronics' product development and prototyping capabilities, visit their website at tjmelectronics.com/industrial-mechanical-design-prototyping/.