Water Line Freeze Protection 
Falling temperatures can bring more than a bit of frost. For many facilities, even a temporary cold snap can result in frozen water-bearing pipelines, interrupted systems, and a hefty repair bill.To remedy this yearly weather-related danger, the thermostatic HAT/FP water line freeze protection valve automatically drains cold water before it can freeze. This prevents damage, replaces manual freeze valves, and conserves water.


How It Works
The HAT/FP freeze protection valve prevents water supply lines from freezing during cold weather utilizing our Thermoloid® paraffin wax actuator technology.
This self-actuating valve constantly monitors the ambient or water supply line temperature depending on the valve's installation. When the thermostatic actuator inside the valve senses that the temperature has fallen to the factory-specified set-point of 35°F (1.7°C), the valve will automatically modulate open to bleed off the cold water.
Once warmer water backfills and the temperature in the line rises above 40°F (4.4°C), the valve will modulate closed again to conserve water.
The HAT/FP freeze protection valve is a direct replacement for manually operated freeze valves. Antiquated manual valves often suffered the consequences of human error – freeze damage from forgetting to open the valve or wasted water and increased utility bills from forgetting to close the valve once the freeze danger had passed.
Relying entirely on its internal thermostatic actuator to operate with no need for human activation or a source of power, the self-actuating HAT/FP valve is truly "set it and forget it" with a guaranteed long service life keeping your facility freeze-free. 
Benefits
Fast-acting & rapid response to falling temperatures
Effectively eliminates manual freeze protection valves & human error
Does not need a source of electricity
Long service life and no maintenance requirements
Compact design fits into pre-existing systems
Easy-install thread connections
Unaffected by pressure variations
Applications
The HAT/FP water line freeze protection valve's primary Aerospace & Defense application is the prevention of freezing on water supply lines to docked naval ships.
Each naval ship typically has several water lines supplying its onboard processes when it is docked. The HAT/FP freeze protection valve is installed at the end of each supply line to automatically monitor the temperature and open only when the temperature is close to freezing. This continuous monitoring of temperature eliminates water waste and significantly reduces utility costs. One installation at a Navy Region Northwest Shipyard reduced expenses so drastically that the city utility provider called to ask what happened.
For decades the HAT/FP has been preventing freezing in thousands of industrial facilities around the world. For details on additional applications for the HAT/FP valve, please visit: thermomegatech.com/product/hatfp/.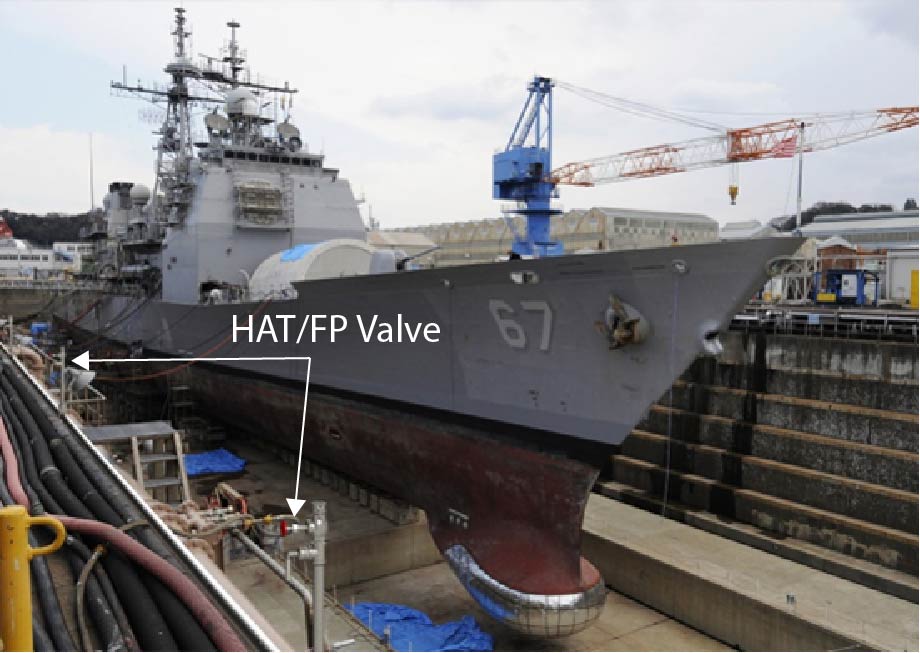 Customizations
As standard, the HAT/FP is offered in ½" and ¾" sizes, which will satisfy the majority of application line size requirements.
To discuss additional customizations or considerations for your unique water line freeze protection application, we offer personalized Lunch & Learn consultations with ThermOmegaTech's® Aerospace & Defense product specialists and design engineers: Contact us Today!

Past Projects
Thousands of our HAT/FP freeze protection valves have been installed on dozens of Naval bases across the country, saving them tens of thousands of dollars each year on their water bill and energy usage.
Notable installations where millions of gallons of water are saved each year include Puget Sound Naval Shipyard, Naval Undersea Warfare Center Division at Keyport, Manchester Fuel Depot, Naval Station Everett, Naval Air Station Whidbey Island and Naval Magazine Indian Island.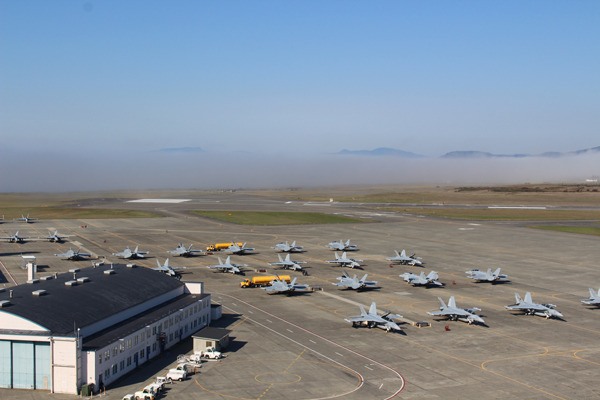 Naval Air Station Whidbey Island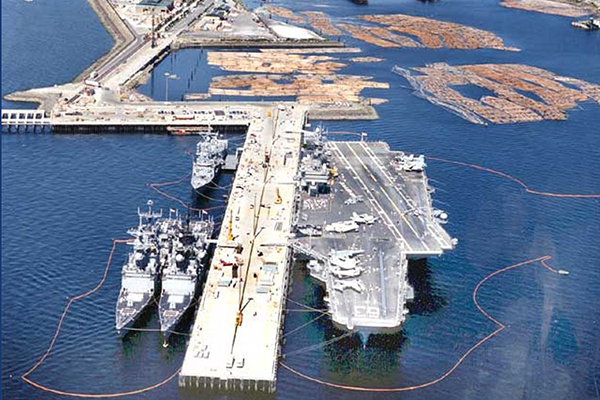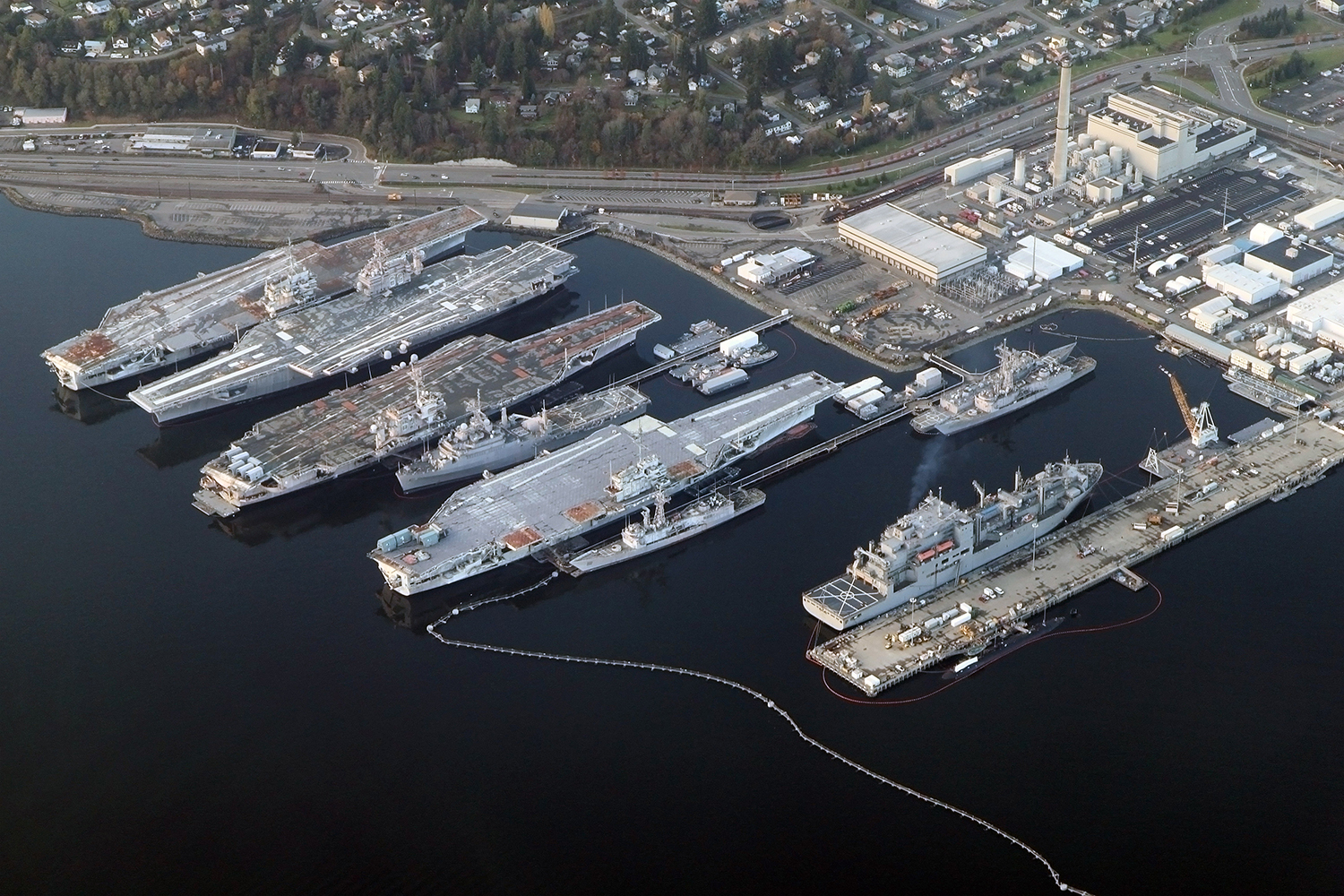 Puget Sound Naval Shipyard