New Talking With TOTs video highlights Aerospace & Defense Business Development Manager Josh White's Air Force expertise to ThermOmegaTech Aerospace & Defense Division.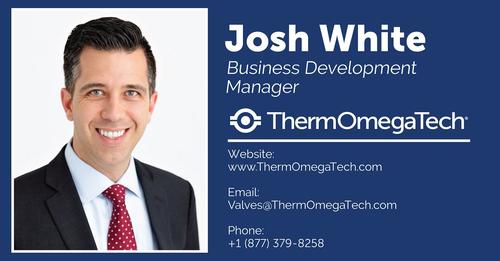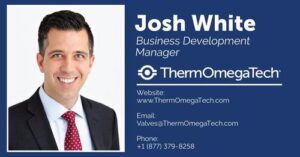 White served for 20 years in the Air Force and retired in 2022 after logging more than 5000 flight hours traveling to over 55 countries in the KC-10, C-32, and VC-25.
He flew combat missions in both Iraq and Afghanistan and flew three Administrations on Air Force One. "Being an Air Force One pilot was an unexpected blessing, and it was an unspeakable privilege to serve alongside so many talented and devoted aviators," White says.
White's Air Force experience translates to working in ThermOmegaTech's A&D Division. "During my last six years in the Air Force, I spent my time between flights working with engineers from major defense companies on a major new aircraft design, and technology improvements that were needed for our existing aircraft fleet," he explains.
This new video refers to his role as the "voice of the customer" to ensure that the product they built met the needs of the passengers and crew that would operate and maintain the equipment.
"It's not just about meeting the requirements, it's about end-user success," White explains. "I know what it's like to have equipment failures over icy oceans or war zones" White's A&D perspective will allow him to connect well with ThermOmegaTech customers and ensure they get the performance they require.
White points out that ThermOmegaTech's valves and actuators are self-powered by paraffin wax, so customers can manage their actuation and thermal management needs without solenoids and electrical load requirements.
"That's really a huge design advantage. I also love that we get to work with not only our aviation customers but with our space customers as well," White states. "This is a fantastic company with a highly talented engineering staff. I'd love to connect potential customers with our engineering staff for a quick discovery meeting and see if our technology can help solve their challenges."
Please connect with us here if you'd like to discuss your project!