Custom Engineered Solutions For Your A&D Applications
Custom Engineered Solutions
Aerospace and defense is a rapidly growing market, with technological advances spurring on innovation in both traditional and unconventional military applications. Designs are steadily growing more sophisticated and complex as they evolve to meet the demands associated with operating in harsh conditions such as fluctuating temperatures, shock, vibration, and others. To ensure mission success no matter the environment, military systems must be both effective and precise, flexible yet resilient. For those projects with unique thermal control challenges, ThermOmegaTech® offers a variety of custom-engineered solutions to satisfy project-specific goals or restrictions.
ThermOmegaTech Custom Solutions
ThermOmegaTech® substantial manufacturing capabilities allow customers with unique thermal control challenges to modify our existing valve offerings to satisfy project needs. With our in-house team of multi-disciplinary engineers and state-of-the-art manufacturing equipment, we have designed dozens of custom valves to meet the stringent requirements of innovative A&D applications.
Valve Customization Options Include
Open and Close Temperature
Material
Size
Operating Pressure
Number of Inlets/Outlets
Override Features
We also offer prototyping, small batch, and full production runs for custom designs.
Past Custom Project
Our custom engineered valves have been implemented in many A&D applications, including: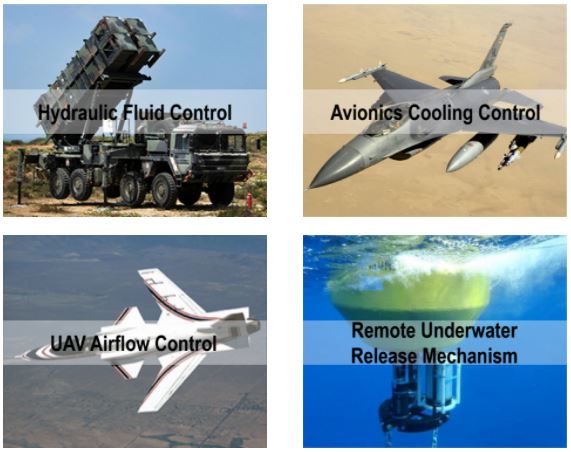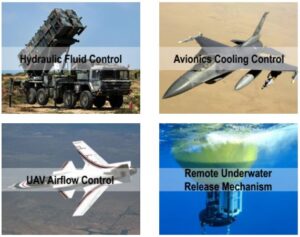 Find out more here.